Give Away Your Facility Management Expertise? Yes!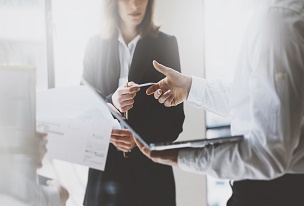 You have something of great value to offer facility managers that will help solve a problem, improve efficiencies, and elevate the FM profession. Your company's innovative products, services, and industry knowledge can assist FMs as they seek to increase productivity in the workplace. Of course, this is the reason most of us are in business, right? We bring solutions to the marketplace and expect to be paid for delivering them. Our company's "brand" is a summary of the promise we make to our customers and their perceived value of our business offering. In the broadest sense, "marketing" is the process by which we communicate this value proposition to potential new clients. But, is anyone listening?
In today's distracted culture, industry-partners must be prepared to work harder than ever to get their message through to facility managers and become recognized as a valued resource in the FM community.
Traditional marketing methods do still work, but they must be part of an integrated approach that delivers a consistent branding message across multiple platforms. Content marketing is a way to build a reputation and promote a positive brand by sharing your expertise and providing free educational resources to FM practitioners. This strategy involves expanding industry knowledge about the latest innovations and technologies available while demonstrating core competencies to your target audience.
Albert Einstein has been quoted as saying, "Try not to become a man of success but rather to become a man of value."
When you consistently go above and beyond to help others, share your knowledge, and thereby prove your value to FMs, new business opportunities and success will most certainly follow. To be clear, I am not talking about "work without pay" where some have risked lowering the value of their brand by giving away services at a loss just to secure business. Instead, "FM innovators" strive to fully understand the problems that facility managers are facing, then look for ways to offer valuable information and share their expertise by collaborating with these professionals. Becoming known as a subject matter expert before attempting to engage in a sales conversation is essential to a successful, long-term marketing strategy.
Time is the most valuable commodity we have to work with each day. It is a finite resource and we all have the same number of hours available to us. 
When the pressure is on to grow your company's revenue, it is tempting to spend all available time on traditional selling activities, hoping to see a quick return in the form of an instant sales transaction. This is when you must decide whether you are a "vendor" or "partner" to facility managers. The best industry-partners embrace a longer range view of the market engagement process. They are known within the FM community as thought leaders because they have worked hard to earn that reputation. They have a strong presence online with educational content that clearly demonstrates their expertise, so when the need arises, no matter what time of day, facility professionals are able to find them.
These same industry-partners are contributing to the FM community by participating in professional associations that have a mission to elevate facility managers. They volunteer their time, work side-by-side with practitioners, sit on the local board, support these organizations through sponsorships and serve as presenters at education programs.
Dedicated partner companies are fully engaged in a culture of collaboration with facility management professionals.
Follow your passion, truly give of yourself, and invest your time without the expectation of an immediate monetary return. Work hard to become known as an industry expert, deliver valuable content, and be easy to find when facility management decision-makers come looking for you. In other words, as I like to say, "Be an FM innovator!®"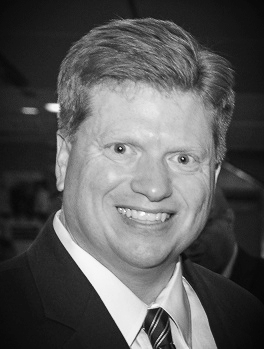 Mike Petrusky is an "FM innovator" at Kayrell Connections and the founder of DC-based marketing agency Kayrell Solutions. He has a passion for elevating the facility management profession and building a culture of collaboration in the FM community. Mike is the host of "The Facility Management Innovator Podcast" on iTunes and he has served in a variety of leadership roles at the Capital Chapter of IFMA.